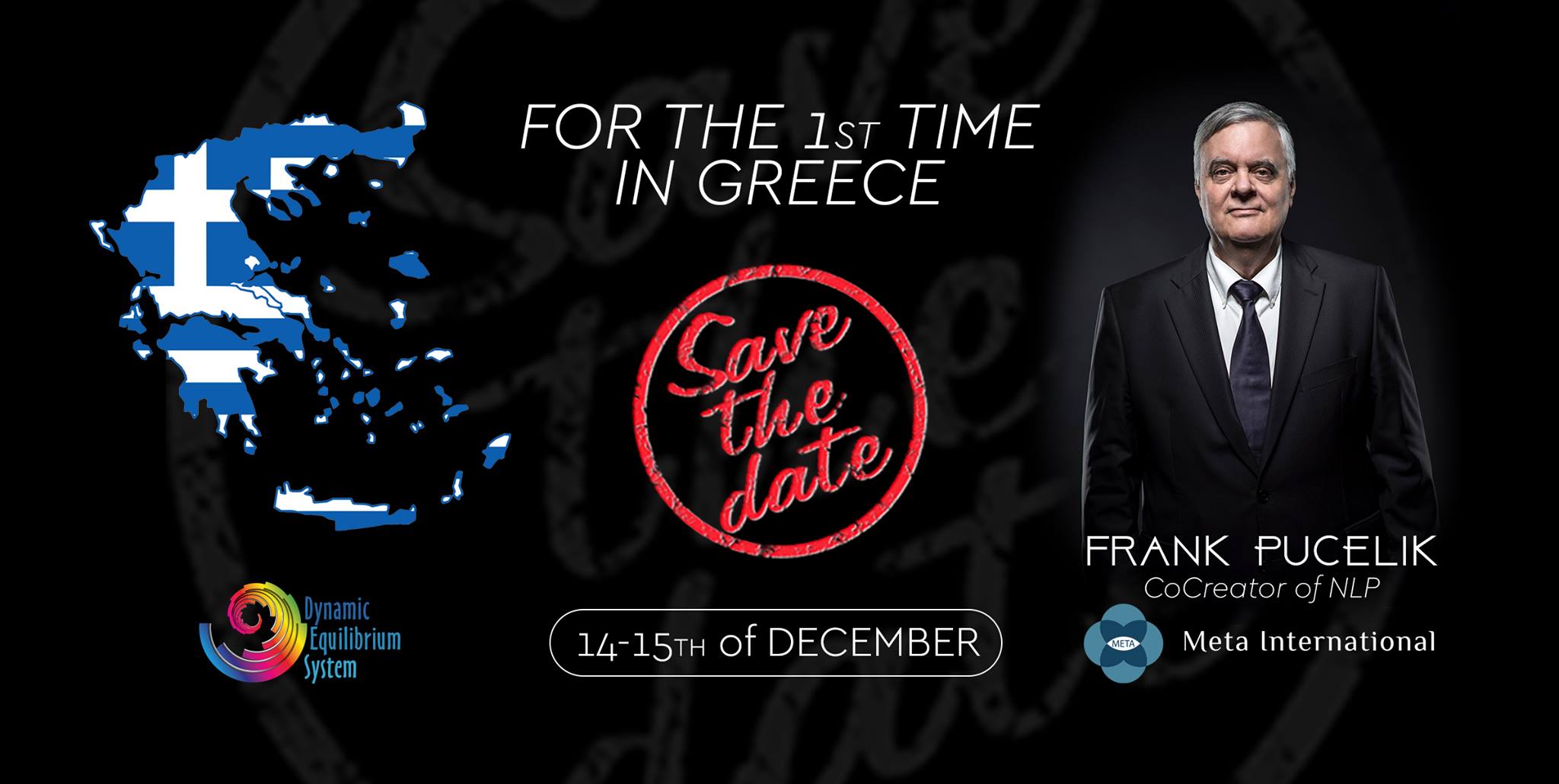 Roots & Fruits of NLP with Frank Pucelik
14 December 2018 @ 10:00

-

18:00
Certified by: International NLP Trainers Association
Duration: 2 days | Year: 2018/2019 | Dates for NLP Practitioner: 14-15/12
We will discuss numerous intricate nuances that are seldom learned and/or practiced. Mr. Pucelik will demonstrate many of the original patterns and fit them seamlessly together with the more complex skill sets that have been developed over the years. You will participate in exercises designed to give you direct experience of many intricate and subtle skills that often are 'the difference that makes the difference'. 'Magic' at its finest.
The missing pieces from the original NLP research will be revealed. Your questions will be answered, and the incredible sense of wonder that was yours, when NLP was fresh in your minds, will be refreshed or renewed.
We will discuss and practice how to turn skill to art. This is the true genius of the NLP professional.
More information about the specific workshop will be provided very soon.
The workshop will be held in English with Greek translation.