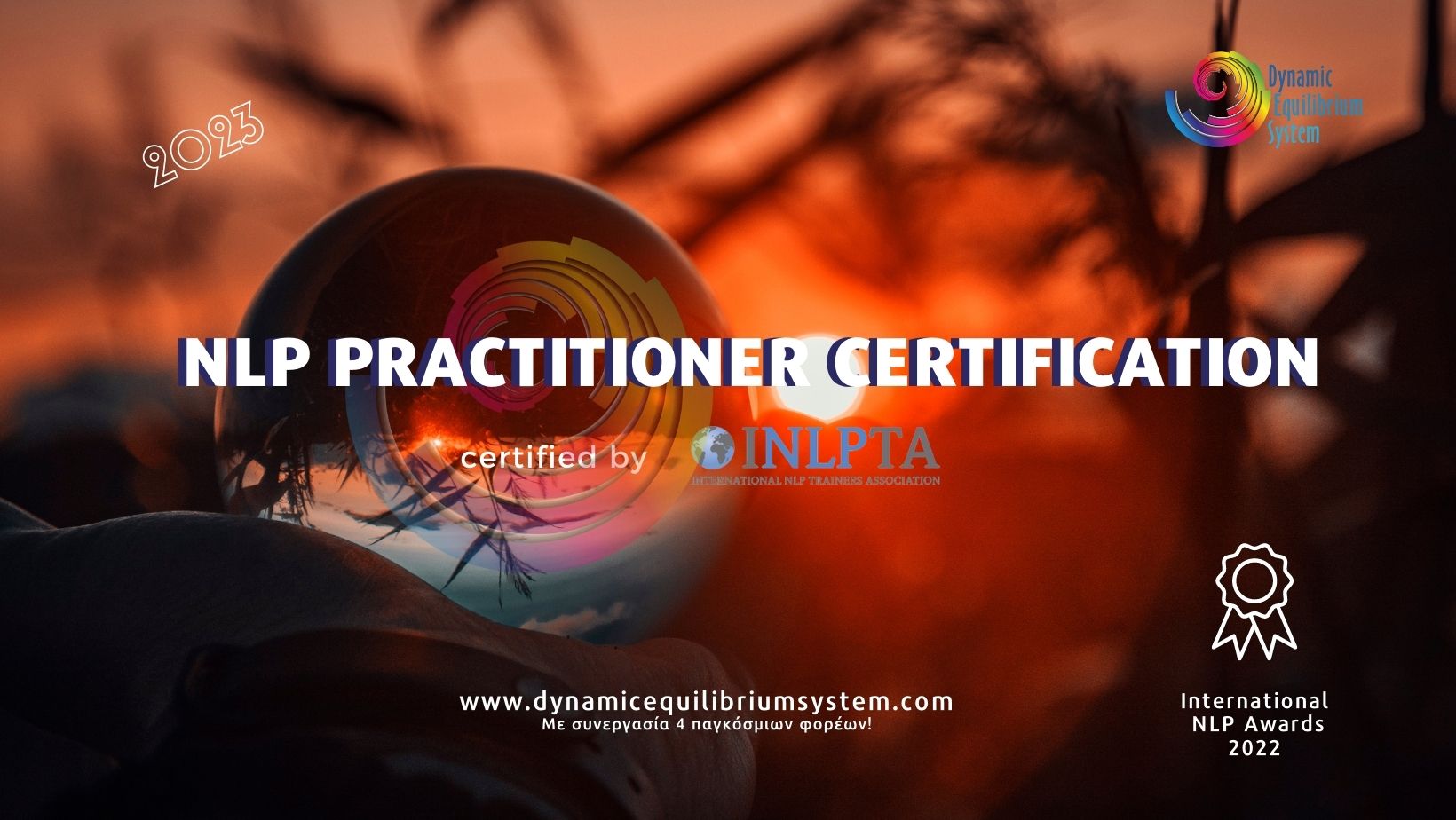 Θέλετε να μάθετε την τέχνη και επιστήμη του NLP για την προσωπική σας εξέλιξη; Ή ακόμα και να γίνετε επαγγελματίας στο NLP Coaching ή να εκπαιδεύετε ως NLP Trainer;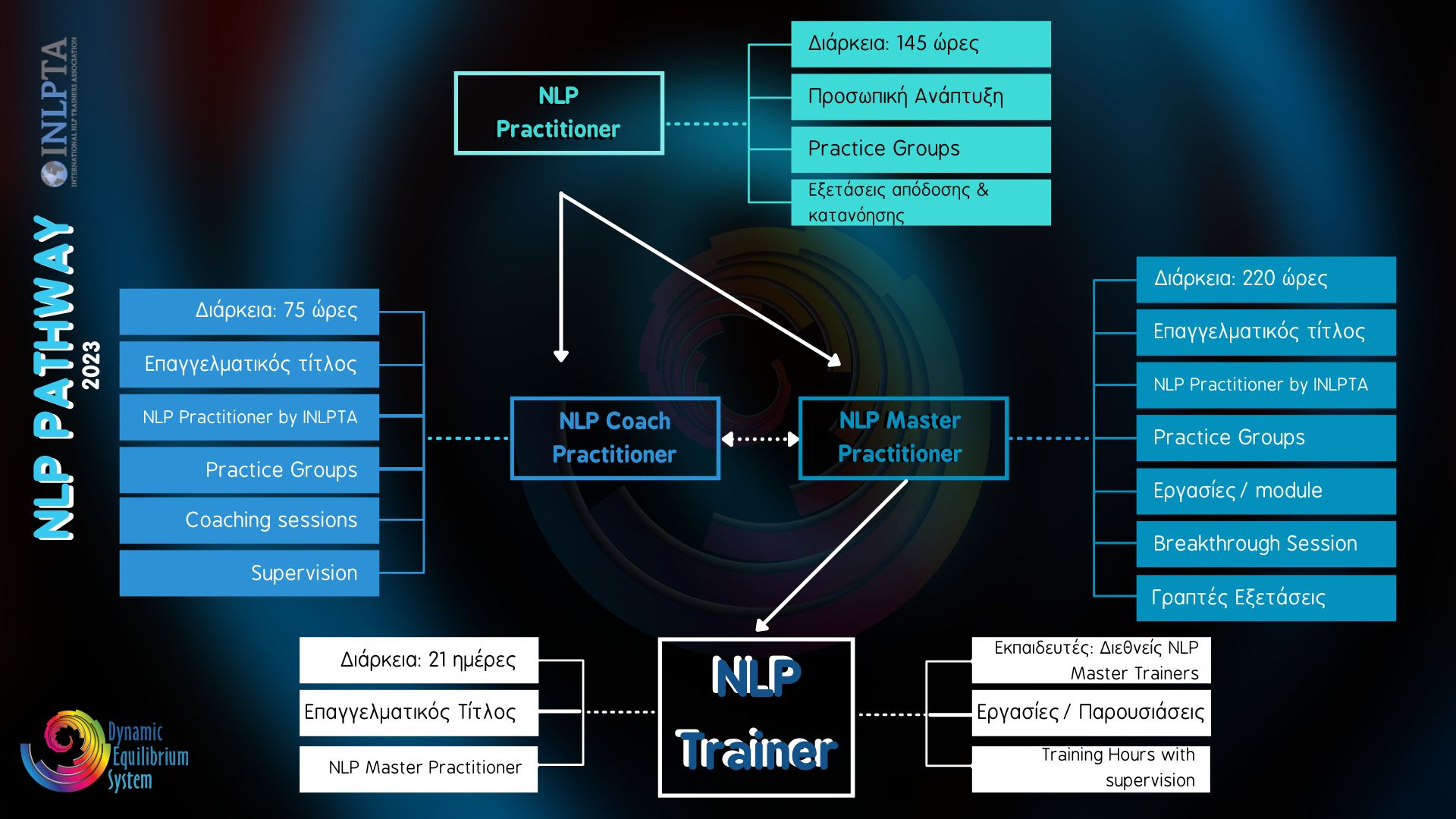 NLP Trainers Training by Dynamic Equilibrium System!
June 2023 – September 2023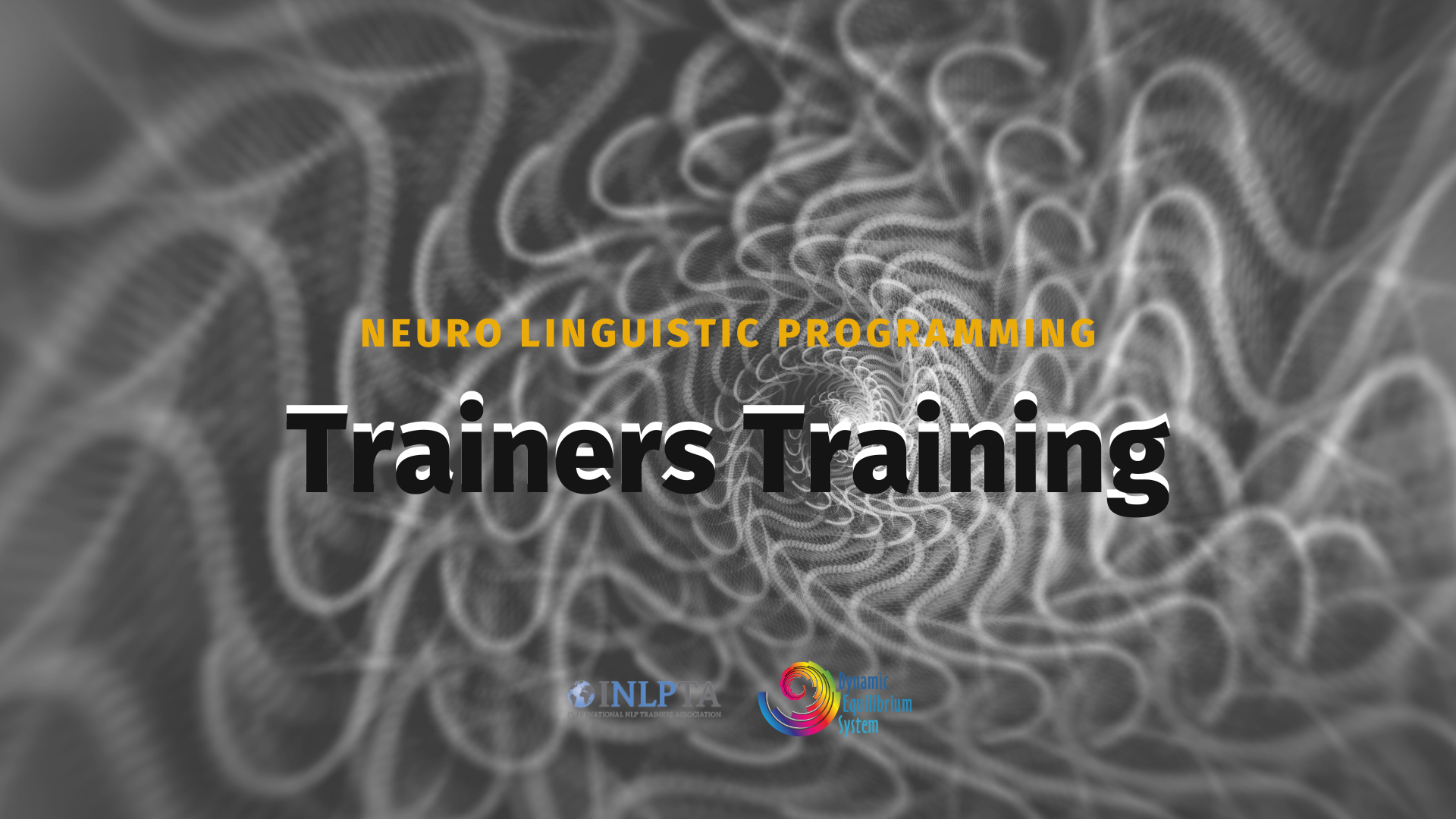 Upcoming trainings, events and activities
Dynamic Equilibrium System
Dynamic Equilibrium according to bibliography and science can be described as the state in which a reversible reaction ceases to change its ratio of reactants, meaning that the system reaches a steady state, maintaining its flow, its dynamics and follows its way to evolution.
We are not going around in circles, we are moving up, the circle is a spiral .
We are what we repeatedly do. Excellence, is not an act but a habit.
Waking up to who you are requires letting go of who you imagine yourself to be.
Get all the latest info and news about our courses, events, activities and offers.