Nikolaos Fragkias
Nikolaos grew up in Athens and is the founder of Dynamic Equilibrium Ltd and Dynamic Equilibrium System. He has a Master's Degree in Business Administration and he is in NLP Master Trainer track from INLPTA. He is a Lecturer in Criminology, Clinical Psychotherapist & Hypnotherapist specializing in group interventions and at the individual level of behavior. Since 1992 he has been in the field of Adult Education.
He is the INLPTA National Chapter Coordinator for Greece and Cyprus, International Ambassador of ANLP and Ambassador of Meta International for Greece. Moreover, he is an Associate of Paul Ekman International.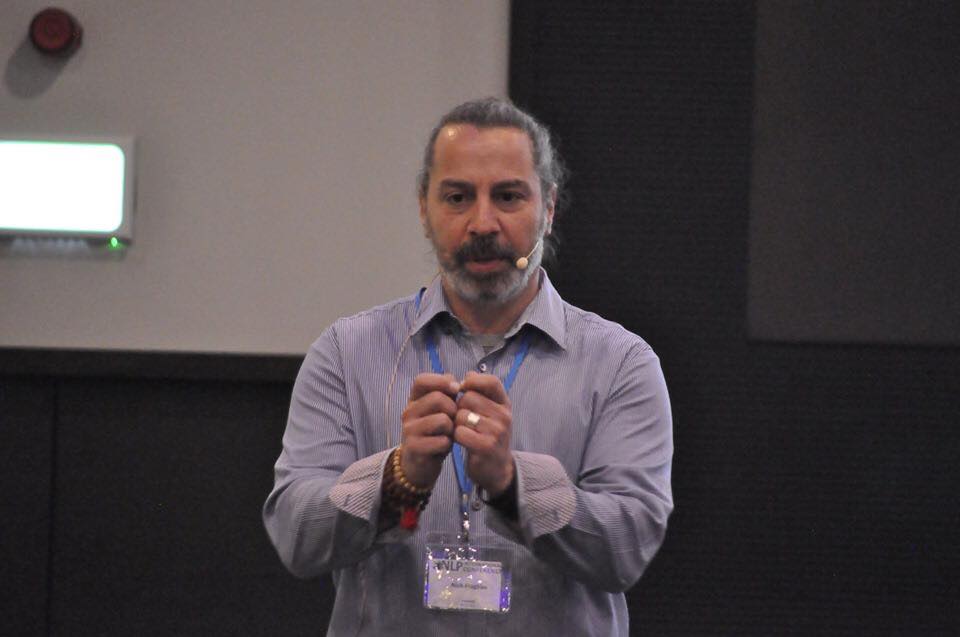 In his Dynamic Equilibrium System™, he uniquely combines a variety of techniques such as Clean Language, Provocative approach and Systemic Coaching Techniques. In addition, he is a tutor of "NLP in Management" at the Athens Information Technology Institute and teaches NLP courses at the Academy of Psychotherapy.
His interest in ancient traditions and healing techniques led him to associate Ancient Wisdom with Psychology and its application in today's society.
Being a gifted Therapist, a charismatic Leader, an eloquent nlp and mBIT coach Instructor, a dreamy Story-teller, a virtuoso of Metaphors and a clever Provocateur, masters the art of System Pattern Mapping and Pattern Re-engineering. A true facilitator of the Chaos and Dynamic Equilibrium System elements, Nikolaos knows how to utilize and uniquely combine their powers, to create contributors that lead to individual or systemic rebirth, evolution and ultimate growth.
He brings a wealth of "hands-on" therapy and corporate training facilitation experience to the areas of coaching and development the last 20 years. He is equipped with a wide industry knowledge and has worked in senior roles in large companies as Sales Manager, Operation Director and HR Director.
Our Partners
Our partners are some of the most talented and experienced coaches, trainers, consultants and therapists, certified by world-renowned International Associations and Organizations.
Get all the latest info and news about our courses, events, activities and offers.