NLP Communication Essentials (2-day program)
NLP is a completely unique synthesis of cybernetics, neurology and linguistics that offers you practical methods for rapid personal improvement. Is the Art & Science of how we use our brain to communicate with ourselves and with other people. Is the study of Subjective Experience. We will introduce you to the path of a whole new way of thinking in order to become an excellent communicator, flexible and resourceful.
This program is a 2-day foundation on the basics of human communication in the corporate environment, tailored-made for each company and the expected desired outcome. There will be some theoretical base, but this is an experiential workshop, so the participants will gain applicable knowledge.
NLP Business Diploma Certification (4-day program)
The 1st International accredited course for Managers certified by International NLP Trainers Association.
Being a successful manager in this era requires business knowledge and demands coaching skills. Old- school management culture, based on intention to control others, is contrasted to the new management culture based on the intention to empower others. Coaching is the essential part of the Manager's toolbox that helps built a trustful and open relationship between the Manager Coach and the coachee.
This course teaches you the Art and Science of leadership while handling the challenges you face in your role as a manager and a leader in a team.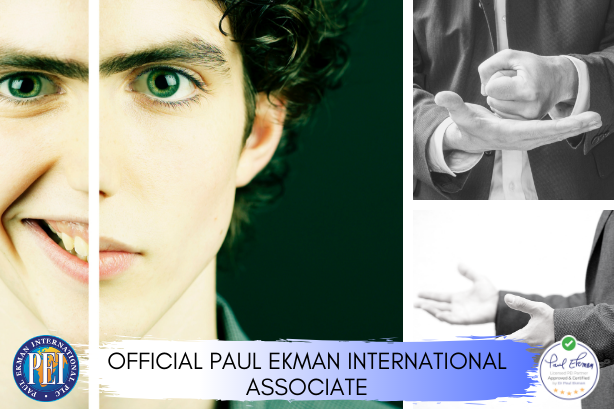 Advanced Selling & Negotiations Workshop using NLP and Micro Expressions (2-day program)
The key- element to both sales and negotiations is to influence. Actually, communicating in a way that we influence the mind of other people is a form of art. People involved in sales and negotiation are always looking for more ways to influence others to close the most beneficial deal. However, even for highly experienced executives, although most of the times is clear what and why they need to express or  do something, the real challenge is how to do it in an appropriate and delicate way.
Advanced Communication Skills Workshop (2-day program)
The proposed two-day programme allows participants to build competencies and skills in order to increase their effectiveness in relation to their peers and/or customers. The programme employs a variety of teaching techniques in the classroom that move beyond traditional lecture. The specific techniques used in the training programme are:
| | |
| --- | --- |
| ­  Role playing | ­  Experiential activities |
| ­  Case studies | ­  Action planning-follow up |
| ­  Self-assessment | ­  Group Discussions |
The learning methods used, intend to increase the transfer of knowledge. A varied approach to teaching aids is uniquely reaching different learning and personality styles among participants. Hand-on, practice-driven methods are more readily embedded into long-term memory and by engaging multiple senses in learning, retention is increased.
The workshop provides participants with effective strategies in enhancing their communication competencies thus enabling them to persuade influence and impress other parties during any interaction. Participants will learn powerful skills, techniques and tools for demonstrating effective communication through building of rapport and influencing others by applying the concepts of NLP, Micro-expressions and Body-language.
Presentation Skills Workshop (4-day program)
The program aims to develop interpersonal skills. Through experiential learning, live presentations and demos, participants "learn by doing" and develop their presentation skills for communicating their messages effectively to their internal and external "customers".
During the program, each of the participants will make two or three recorded presentations. Each presentation is analyzed and commented on by the peer group and the trainer and points of improvement are identified.
In addition, a personal improvement plan is being developed which can be a reference point for self-development after the end of the training.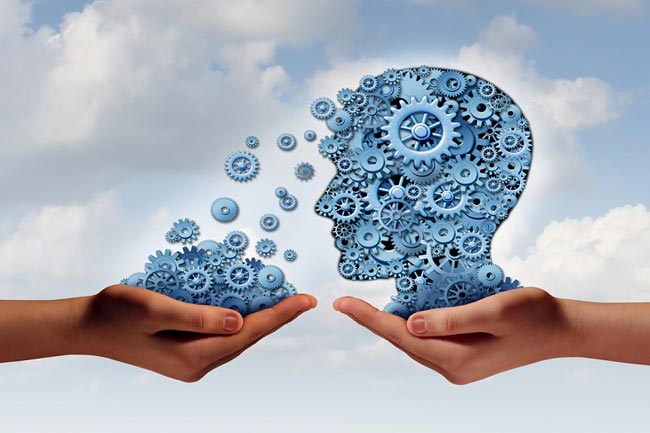 Advanced Interviewing Skills (2-4 days)
People conducting the interviews are required to have a high level of knowledge of the technical skills and abilities of the candidates and, above all, be able to engage them in a behavioral interaction during the interview. Given this, they need to have a sufficient knowledge of human psychology in order to be able to "filter" the right candidate.
In contrast to conventional educational programs that focus on the technical and methodological nature of interviews, this workshop focuses on the behavioral dimension. After all, it is common ground that in this dimension the greatest difficulties are presented by the executives who conduct the interviews.
The introduction of NLP techniques in the recruitment process enables those executives who conduct interviews to examine in depth, analyze and evaluate more parameters related to the personality of each candidate. By shedding more light on each candidate's behavioral patterns, we get a more complete picture of his or her preferences in the work environment and the factors that motivate him or her, allowing us to create a more complete profile and decide more confidently if it meets his or her specifications. position.